As the Badgers football players exited the tunnel and made their way onto the field on Friday at Camp Randall Stadium, their excitement was palpable.
The University of Wisconsin is 29 days away from its first game of the season on that turf against Penn State, and the team's training camp has begun with Mark Morrison's 1996 hit "Return of the Mack" being released. cascaded from the stadium speaker system.
Journalists were able to watch the first 30 minutes of Friday's opening practice, most of which was position group warm-ups and special team work. Still, there was some interesting information to glean from the first glance of this year's badgers in the field.
Healthy RB room
The most difficult position for UW coaches to judge this spring was in running backs, as none of the players expected to compete for important roles were in good health.
But position coach Gary Brown had his full roster of 10 full-backs and two full-backs on Friday. If this remains the case as training camp progresses, the coaching staff can get a real sense of which full backs can contribute this season.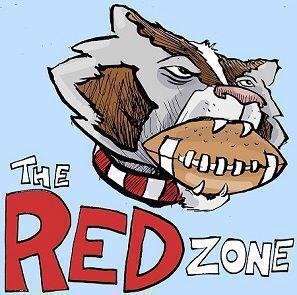 The first favorites are rookie Jalen Berger in a red shirt, the team's top rusher last season and one of the 2020 recruiting class awards, and Chez Mellusi, a junior transfer from Clemson. Brown told reporters on UW media day Thursday that the "sweet spot" to reach would be to have a third fullback to turn. This role could be filled by junior Isaac Guerendo, second Julius Davis or first student Braelon Allen.